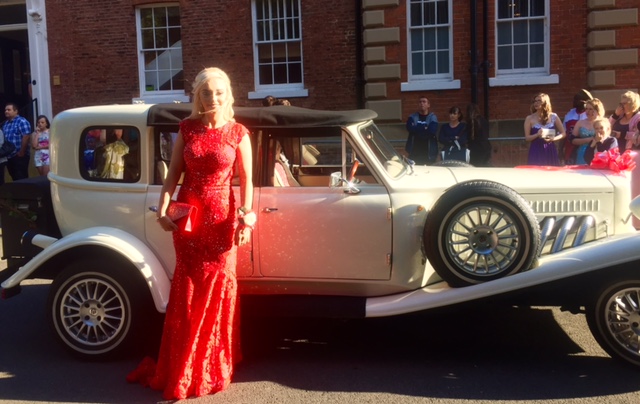 I'm sure that any teenage girl planning for her prom night thinks that it is the most important night of her entire life!
well…………maybe there will be other important nights…………… but for now it certainly is!
It Feels like a matter of life and death, everything has to be as perfect as you can make it……………perfect date, perfect dress, perfect hair and so on……
One very important factor is that WOW! factor when you arrive at the prom………………..
and arriving in a Beauford will certainly provide that!
Imagine pulling up outside the prom in a chauffeur driven beauford, The Style, Elegance and opulent beauty of the car is guaranteed to compliment your dress and impress all your friends.